HOUSEHOLD GARBAGE is collected on Mondays. Garbage should be placed out no later than 8:00 AM.
If a collection day falls on a holiday, collection shall occur on Tuesday. If unsafe road conditions or inclement weather prevent collection, collection shall occur on the first available work day it is safe to do so.
The minimum monthly service assessed for each residence for household garbage collection is $23. This is a minimum service fee and is billed with water. There is no option to discontinue service. This includes all household garbage, recycling, chipping services and yard debris pick-up.
All receptacles and containers as required under this article shall be of safe construction and design and shall be maintained in good and serviceable condition. Any receptacles or containers which do not conform to the provisions of this chapter or which have ragged or sharp edges or any other defects which are reasonably liable to hamper or injure the person collecting the contents thereof or the public generally shall be promptly replaced upon notice. All refuse containers are to be provided by the customer and are to be maintained by the customer at the customer's expense except as noted below in paragraph (c).
Refuse containers may be of the following construction:
Option I
Each single-family residence shall provide two (2) in-ground containers. Containers shall have a capacity of not less than 25 gallons or more than 32 gallons per container. Containers shall be of two-piece construction with a removable inner liner equipped with handles or bails to allow for easy removal and shall be equipped with tight fitting cover or lids and shall be watertight. The City shall not be required to collect the contents of more than two approved containers.
Option 2
In lieu of Option 1 above, each single family residence shall provide no more than two (2) refuse containers which shall be constructed of heavy plastic or metal and shall have a capacity of not more than thirty-two (32) gallons. Containers or cans shall be equipped with suitable handles, tight-fitting covers or lids with hand grips and shall be watertight. The City shall not be required to collect the contents of more than two approved containers. Customers selecting this option shall be required to remove or otherwise make inoperative any existing in-ground containers and the City will not be responsible for removing any trash placed in these in-ground containers.
Optional containers for multi-family units
Multi-family units with a capacity of more than two living units shall be required to use Option 1 above or, at the sole discretion of the City, may use containers of not less than two (2) or more than eight (8) cubic yard capacity. These containers shall be of the proper dimensions as specified by the city and shall be compatible with the city's collection equipment. These containers shall be located so as to be easily accessible by the city's equipment and shall be enclosed within a suitable fence or otherwise hidden from view. The city may, at the sole discretion of the city, provide such containers at the city's expense.
Dangerous trash items
All dangerous trash items, and all waste material of an injurious nature, such as broken glass, light bulbs, razor blades, sharp pieces of metal, fluorescent tubes, television tubes, and the like shall be securely wrapped to prevent injury to the collection crews.
Tree trimmings
The city will not collect tree trunks, tree stumps, tree branches, or tree limbs of any size as part of the garbage collection program. (See Yard Waste, Chipping & Leaf Collection brochure at the top of this page for more information)
Foreign material and industrial waste
The City will not collect foreign material or industrial waste as defined by this ordinance, all of which must be properly disposed of by the owner or person, firm or corporation responsible therefor.
Accumulation for collection
All accumulations of refuse and trash shall be contained in plastic bags and shall be stored or placed for collection in accordance with the following provisions:
Pubic streets and private property
No person shall place any accumulations of refuse and trash in any street, alley, or other public place of travel, nor upon any private property except the person's own property, except on the days when it is scheduled to be collected. For customers selecting the Standard Service option, the placement for collection shall be in the area not more than twenty (20) feet from the street pavement and the approved containers must be easily visible from the street.
Blockage of storm drains
No person shall place any refuse, trash, garbage cans, or trash bags on, upon, or over any storm drain, or so close thereto as to be drawn by the elements into such drain, which would result in or tend to cause a blockage of any part of such storm drainage system.
Unauthorized accumulations
Any unauthorized accumulation of refuse, business trash, foreign material, or industrial waste, on any lot, property, premises, public street, alley, or other public place of travel is prohibited. In addition, any unauthorized accumulation of exposed materials and equipment on any commercially-zoned property is prohibited. Failure to remove and correct any such unauthorized accumulations of refuse shall be deemed a violation of this ordinance, and shall be subject to the penalties described. Furthermore, any unauthorized accumulation of refuse or trash as defined in the solid waste ordinance that is removed by the city shall be subject to fines and penalties as per the Sky Valley Fee schedule.
Waste building materials
Notwithstanding subsection (3)of this section, waste building materials, defined as foreign material by this chapter, shall be permitted to be stored for a period of up to sixty (60) days at ongoing building sites under the following conditions:
a. No such materials may be located within rights-of-way or on private property other than that of the building site;
b. No material which could be moved by the elements, such as paper, rags, cloth, or other fibers, shall be stored at the site for an unreasonable length of time; and c. All waste building materials shall be removed and property disposed of when a project has been completed.
Collection practices and services
(a)The City shall provide refuse collection service to each business establishment, residence,or living unit within the city's corporate limits which is occupied a part of each fiscal year. If any structure shall have more than one (1) family or business occupying it, the city shall provide such service to each occupant of the structure. Except in the event of inclement weather or other acts of God, each customer shall receive refuse pickup service not less than once a week.
(b) The schedule for refuse collection and the charges the City shall levy against each customer shall be as determined from time to time by the city council and posted at City Hall. Any customer may petition the City for more frequent collection of refuse from his premises and the City may, at the discretion of the City Council, provide such increased services upon such terms as the Council may reasonably require. In the case of new structures, a refuse collection charge shall be levied upon issuance of a certificate of occupancy.
(c) No above-ground receptacles shall be placed for collection before 6:00 AM on the day of collection. Above-ground receptacles should be placed for collection no later than 8:00 AM on the day of collection to insure collection. All above-ground receptacles shall be removed from their positions adjacent to the street or sidewalk after the contents have been emptied on that same day. It shall be unlawful for any person to damage, displace, or otherwise interfere with refuse containers or their contents except the owner or upon permission or at the request of the owner.
(d) Notwithstanding the foregoing, the city reserves the right to reject the collection of certain specific categories of refuse, in accordance with mandatory state or county solid waste regulations, or in accordance with any recycling program the city may adopt, including materials such as cardboard, aluminum, glass, or plastics. Upon adequate notice to its customers, the city may require such refuse to be separated from other refuse and/or disposed of by the customer.
RECYCLING
RECYCLING is collected on Mondays. Recycling should be placed out no later than 8:00 AM.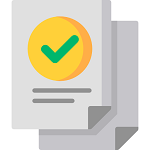 YARD DEBRIS COLLECTION